Increase your chances of getting a kiss
Create fun and memorable experiences
Express your sense of style and humor
Great ice breaker and conversation piece
Get someones attention
Make someone laugh
Sport a dynamic look
Reveal the Mistletoe
Versatile and easy to use
When you you want to be underneath the Mistletoe, simply show it off. What's on your mind. When not in use, you simply snap it shut along the hat's main structure. Separate bills, then bend the bottom bill until the top bill pops up and locks into place. Adjustable snapback fits most head sizes.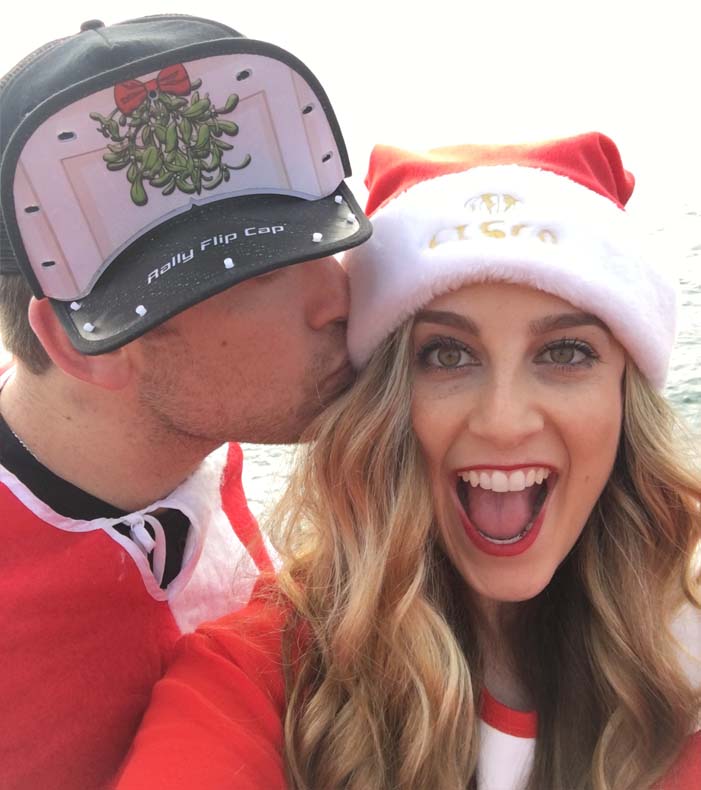 This products contains small parts, not suitable for children 3 years or younger - CHOKING HAZARD. Disclaimer: Don't leave your hat in a hot car, the glue between the bills might melt and cause the fabric to bubble.
Hat fits great, but the reactions have been even better. Picked up a couple kisses when I wore it out to an event downtown. I will be back for more and the hat will get plenty of use

Great icebreaker, and I actually got a kiss during Thanksgiving dinner when I busted it out.