College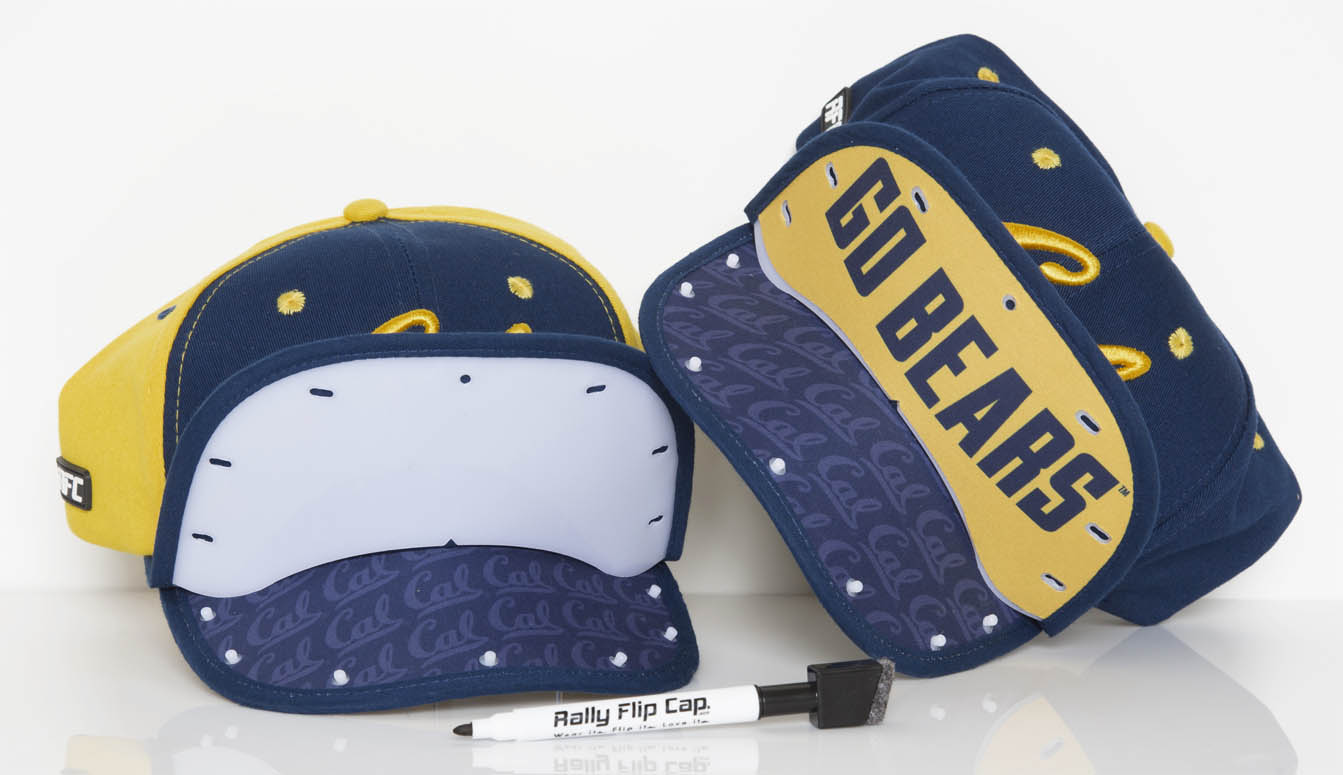 Currently there are two styles of Cal UC Berkeley Flip Caps (launched August 2016) which were invented by Jordan Kay, Berkeley '09 alumni and '07 placekicker for the California Golden Bears. Our hats empower people to express themselves. Rally Flip Cap® looks like a normal hat, but can also transform into a signboard with its patented double bill flip-up feature. Double the bill. Double the fun.
Create fun and memorable experiences
Stand out from the crowd
Wear it . Flip it. Love it.