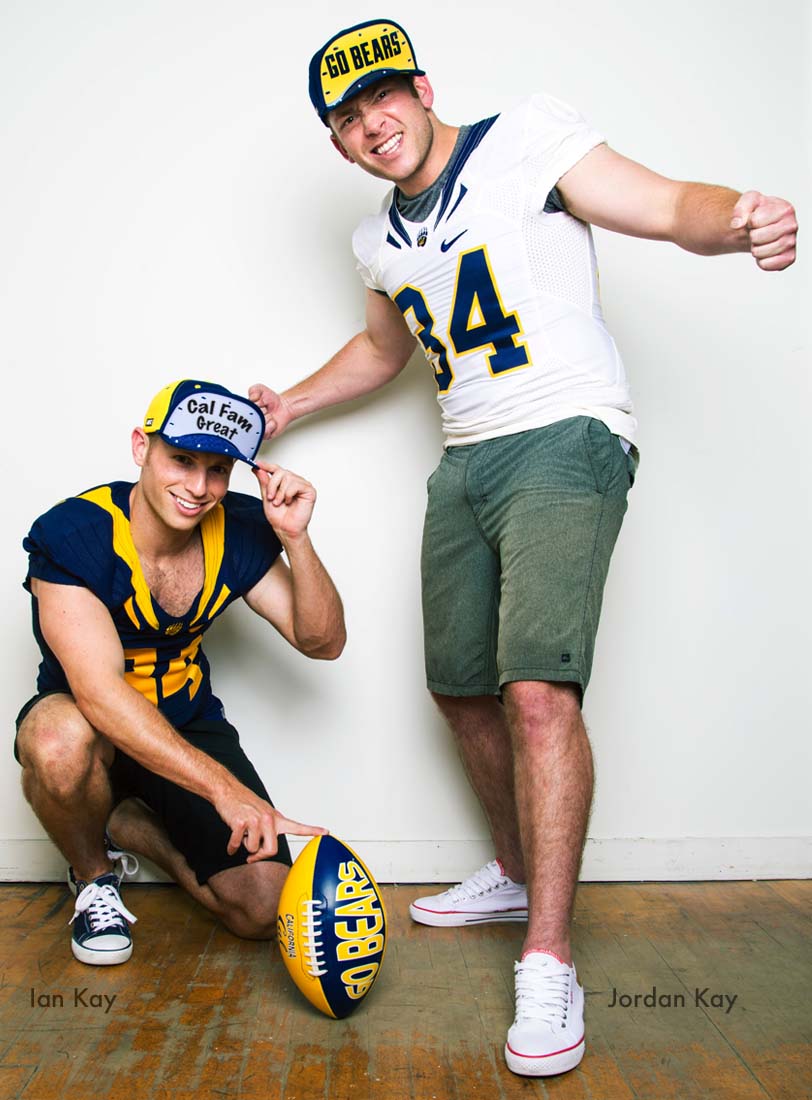 We're brothers who care about making the world a happier place, one flip at a time. We want everyone to be the best version of themself. An open mind creates endless opportunities followed by fun experiences.
Everyone is a fan of something. The desire to express your personality will never go out of style. Ball caps have evolved beyond baseball and sports. They have spread to cultures and countries that aren't even familiar with the game. Worn for a brand, team, or fashion, the common cap nowadays has become a symbol of self-expression and identity.
We've invented a double-billed hat with a hidden flip-up feature. Rally Flip Cap has a utility-patented function and design. Our hats give users the ability to stand out from the crowd. Our innovative headwear is centered around the fan experience; making hats more attention-getting, entertaining, versatile, and fun. Make a lasting impression, put a smile on someone's face or at the very least, cover up a bad hair day.
A Family Business
In 1977 our dad Neil Kay, started Cisco Sales Corp. a sourcing and product development company. In 2009, we made the sacrifice to join our father's business to ensure its survival. For decades, our father has been sourcing and developing products for other people. We had the burning desire to innovate and create something of our own.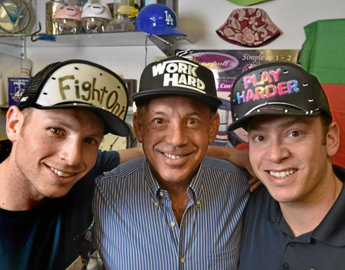 The original idea stems from Jordan Kay, a former Cal walk on placekicker that earned himself a scholarship in the Fall of '07. Jordan attended UC Berkeley from '04-'09, graduating with a degree in American studies with an emphasis on international business. Cal is the 1st collegiate institution to generate revenue from Rally Flip Cap®. The University receives a portion of each sale, which goes to support teaching and research activities on campus.
We began in 2013 with a simple idea and concept. Over the course of the next three years, we conducted market research and worked tirelessly to develop, trademark, and patent a premium product that would meet our highest standards of quality. On August 21st, 2016 we launched our first NCAA flip cap line representing the University of California, Berkeley at the UC Berkeley Recreational Sports Facility.
Since 2014 we've been gaining valuable customer feedback by demonstrating our product while educating the market and have been building a following on social media.
In April of 2015 awarded U.S. and China utility patent. We also have added protection and Worldwide patents pending.
We 're all about working hard while still having fun. We're professional but don't take ourselves too seriously. Our hats are the perfect embodiment of both. Feeling down? Wear it down. Feeling up? Have it up! The beauty is having the choice.
All of our products are designed in California and made in China. Part of our vision is to partner with other headwear companies and brands in the sports licensing industry.
One of our all-time favorite movies is Happy Gilmore. Chubbs Peterson coached Happy and he always sang, "It's all in the hips." We like to say, "It's all in the flips."
Jordan Kay (Co-Founder): UC Berkeley Alumni class of 2009. Placekicker for the California Golden Bears in 2007. Studied American Studies with an emphasis on International Business and work in the Global Economy. Key Roles - Inventor, Business Development, Product Manager, Quality Control, Sales, Trade Show/Events Coordinator, Customer Service, and Shipping.
Ian Kay (Co-Founder): Loyola Marymount University Alumni class of 2012. Studied Studio Arts with an emphasis on Branding and Visual Communication. Key Roles - Content Creator, Visual Designer, Webmaster, Branding, Marketing, Sales, Customer Service, and Shipping.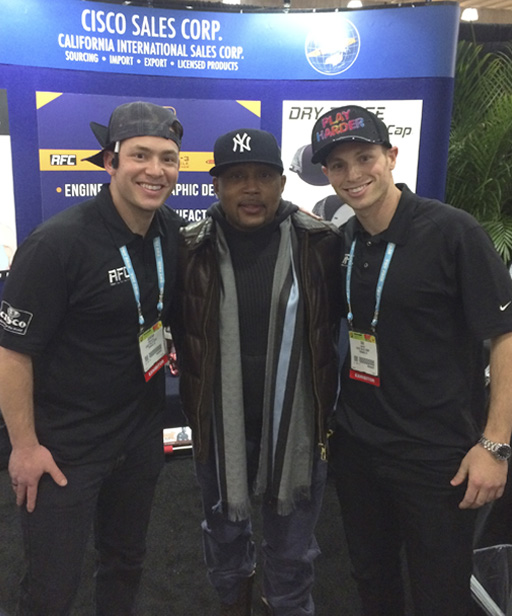 "I like it. It could be so stupid that it could be great." - Daymond John