All of our dry erase hats have a flip up option.
Express your sense of style and humor
Create fun and memorable experiences
Great ice breaker and conversation piece
Promote entertainment and buzz
Write what's on your mind
Versatile and easy to use
Sport a dynamic look
Includes a dry erase marker with an eraser. When not in use, you simply snap both bills shut along the hat's main structure. If you've got something to share, (let it be known) use the dry erase marker and flip it up for everyone to see. Separate bills, then bend the bottom bill until the top bill pops up and locks into place. Adjustable snapback fits most head sizes.
DIEGO GONZALEZ is a 17 year old DJ and Producer. His journey started with receiving a "Wish" from Make-A-Wish of Southern Nevada in February, 2014. His "Wish" was for DJ equipment. He taught himself how to use his equipment and was "Dropping beats" in a matter of no time. Within a few months his talents earned him his first big event in front of over ten thousand people. It was a huge success and he gained a large following from around the world. Diego also realized that being on stage and performing is what he loves to do and will continue to pursue this passion. His performance also impressed the company and has performed at several runs and shows for them country wide. He plays several genres and styles of music, which allows him to DJ at a wide variety of venues. The local media has also picked up on DJ DiEGO with his recent success and has been featured on News 3, News 13, "Waking UP With the Wagners", Live on 98.5 KLUC, and even made centerfold for a local magazine "Vida Las Vegas" - June 2014 issue. On a national level Diego was chosen by Make-A-Wish and spoke at the National Make-A-Wish World Conference about his granted "Wish" and how it has changed his life. He also was the DJ for the evening event. Diego also performed a live set on GrooveBoxRadio.com, an EDM radio station.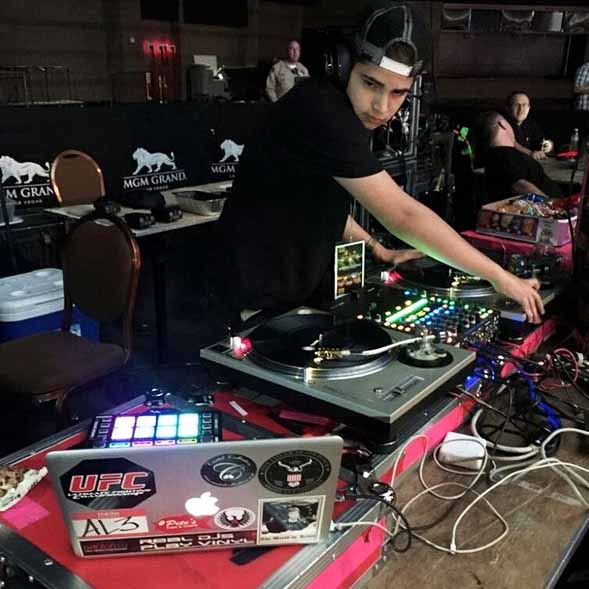 Diego is known for inspiring fans and is an advocate for overcoming illness and anti-bullying. His passion for spinning and making music continues to drive him in overcoming his own health obstacles.
http://artistecard.com/DJDiEGOLV
This products contains small parts, not suitable for children 3 years or younger - CHOKING HAZARD. Disclaimer: Don't leave your hat in a hot car, the glue between the bills might melt and cause the fabric to bubble.